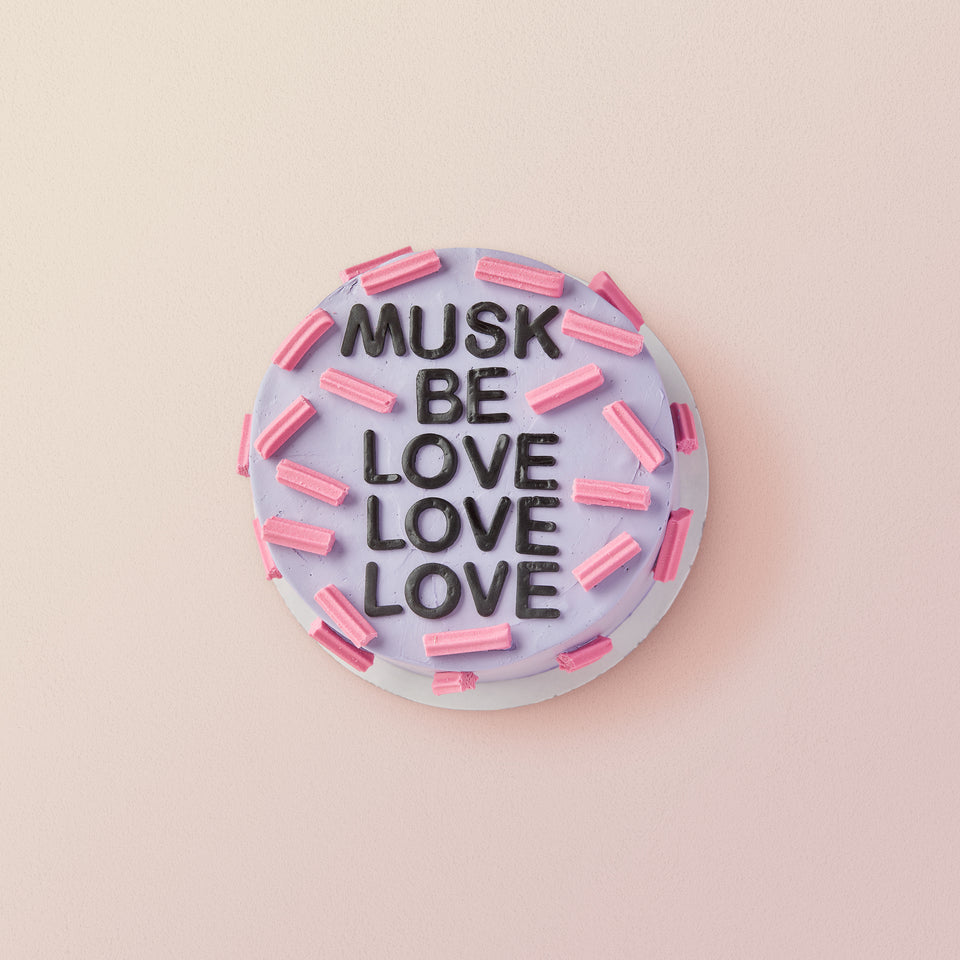 Musk Be Love Love Love
I could name 1,000 scenarios to which to send this cake, but I shan't bore you, so let me give you the top three reasons - 
- Your bestie has a baby
- Your bestie gets engaged
- Your bestie gets a puppy dog and discovers the true meaning of love
What will your reason be? 
Where's my treats ?!?!
Help
Cakes are delivered between 9am and 3pm, Tuesday – Saturday. Ideally someone is home to receive the cake, but if not, please let us know in the comments where we need to take it! We will leave deliveries in a safe space, if there is indeed a safe space to do so! Please note, during the warmer months, the cake will need to get inside to its cooler home of the fridge.
Got a question? We thought you might, you curious young thing, you. See our FAQs or you can send me an email via the Contact form.