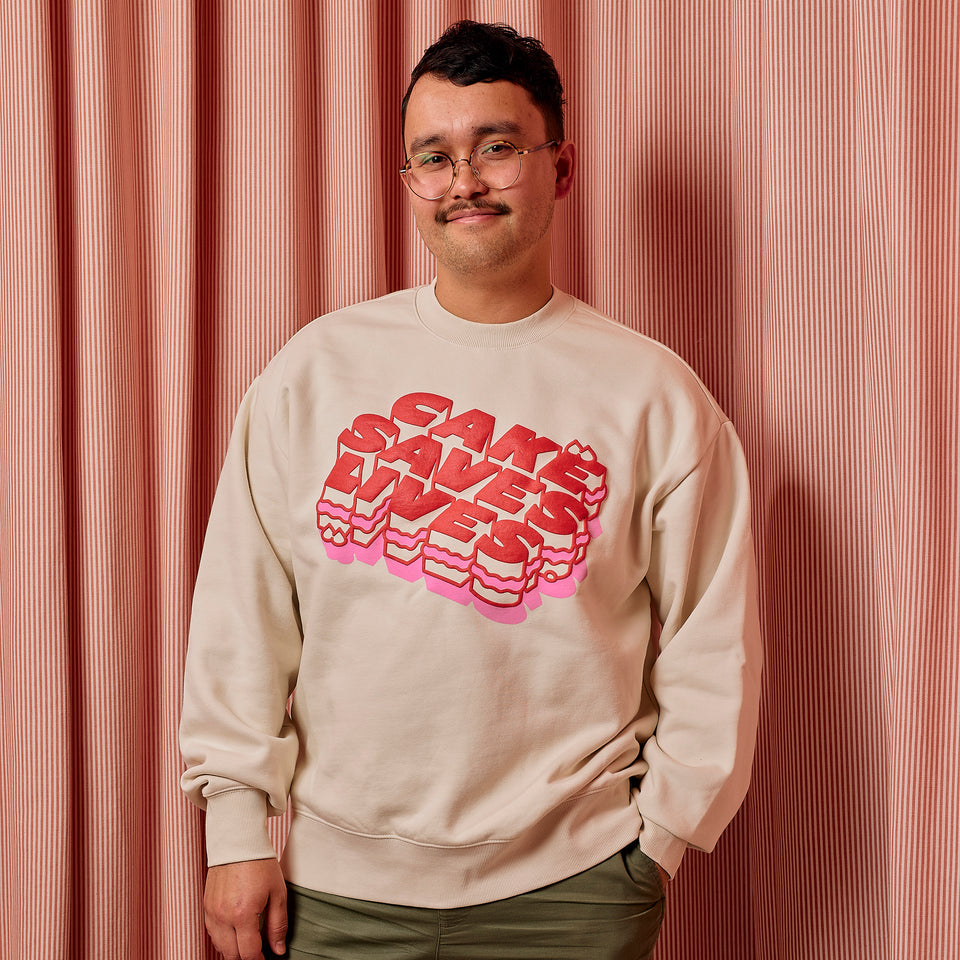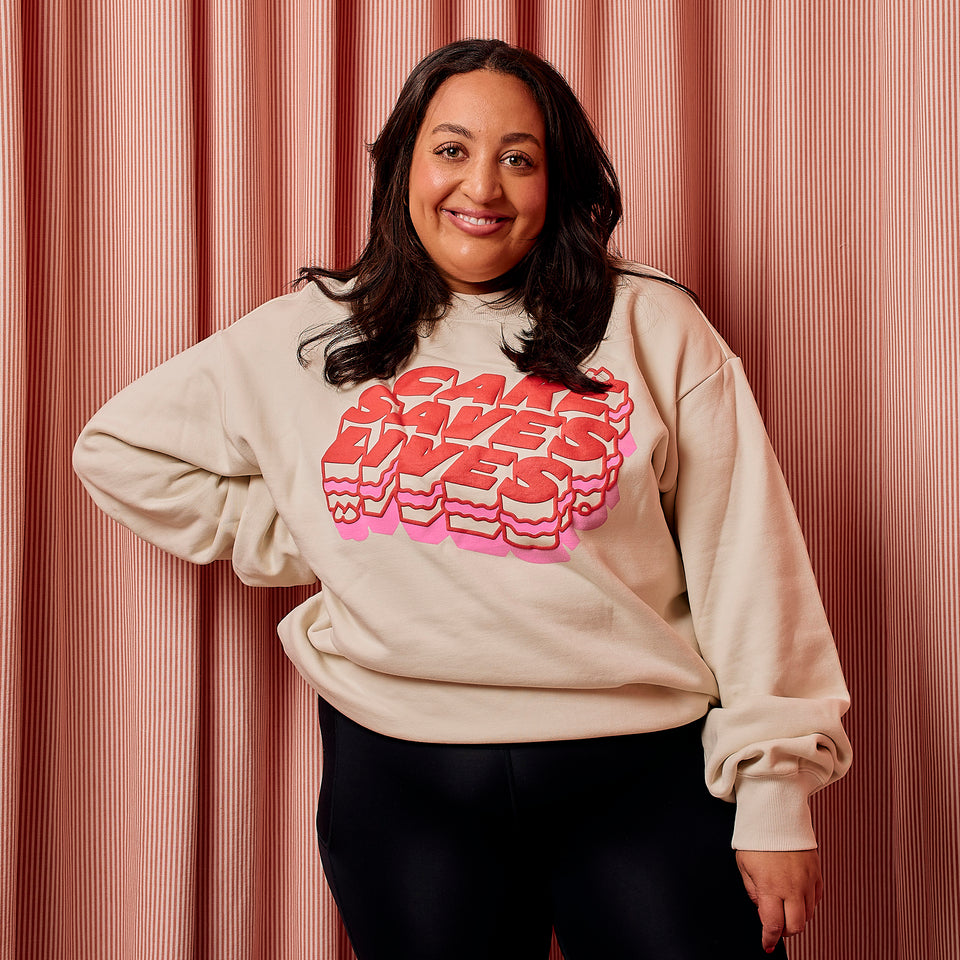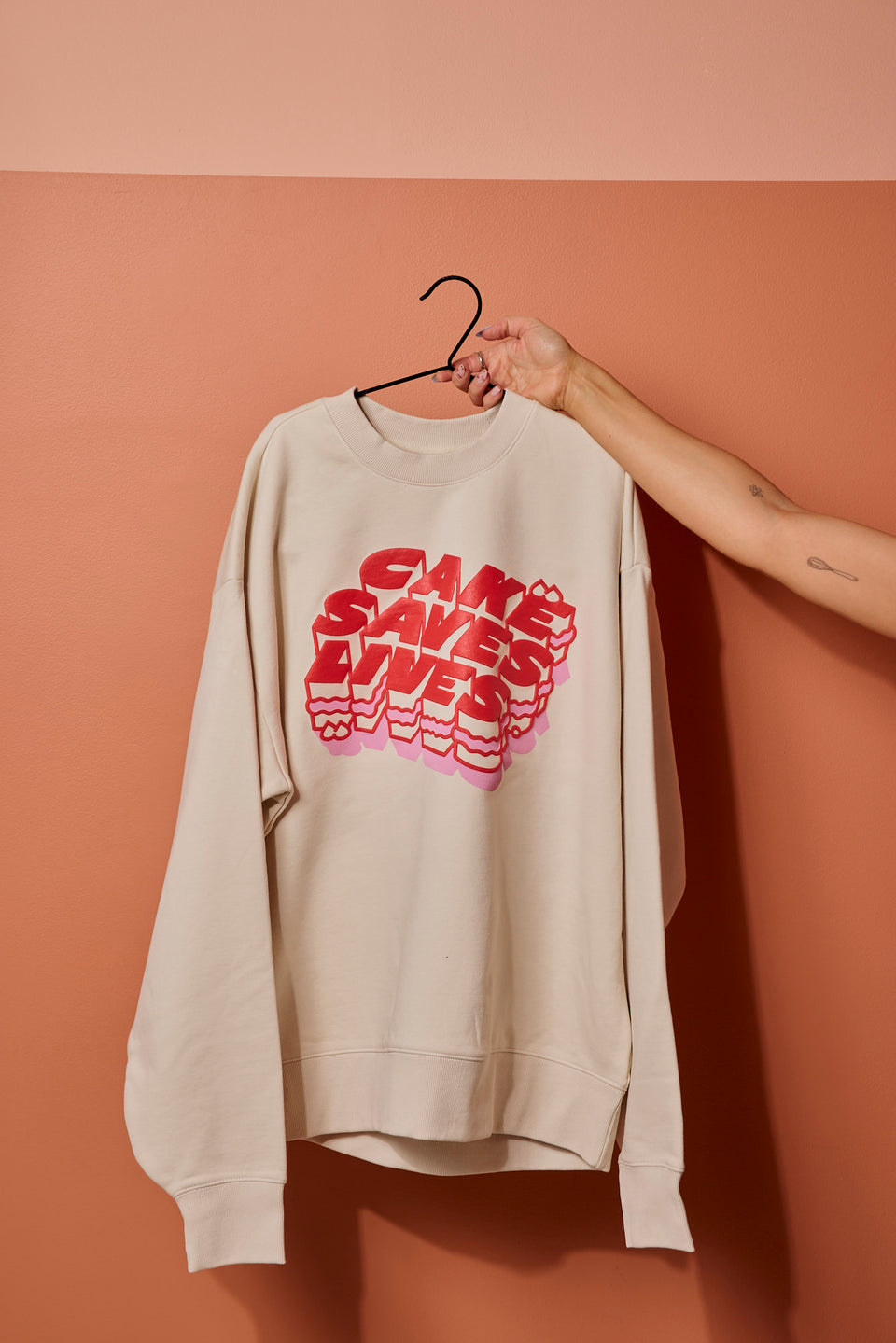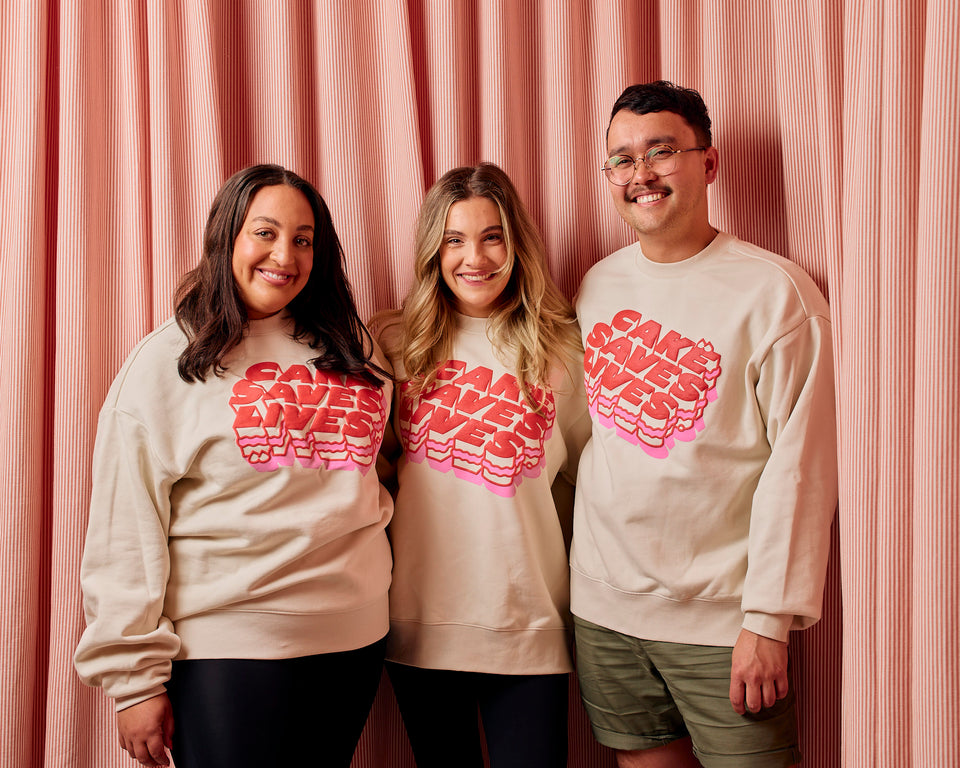 Cake Saves Lives Crew
A warm snuggly, thick jumper mightn't sound like what we need right now (hello summer!), but imagine buying a jumper now and then remembering that you made this gorgeous purchase next winter. It'll be a Christmas in July miracle! 

The Miss Trixie lawyer has said, we can't say that cake will literally save lives, but what does he know. It could save a life, you never know. This jumper exists for fun, and fun only. Oh, and warmth. 

Fit: Miss Trix loves a snuggly, oversized jumper because #comfort. The jumper is made from delicious fleece, cotton and polyester. Matt and Trix are wearing mediums, India wears a large. The print on the front of the jumper is a puff print, because we love sensory play over here at Miss Trixie and this is one you'll want to run your mitts over. They are made in china and printed locally, around the corner in Collingwood.
Washing Instructions
The Design
Returns
Read the tag you silly goose! And don't let a red sock slip in! 
The 'cake saves lives' print was illustrated by the impeccable Matthew Wong. Matt is based in Melbourne, likes doodling and flat whites.
Should you need to return or exchange your merch, please email hello@misstrixiedrinkstea.com within 30 days of receiving your gear and we'll help you out! Return postage is at the buyers own cost. Note that our merchandise is incredibly limited so we cannot guarantee an exchange.