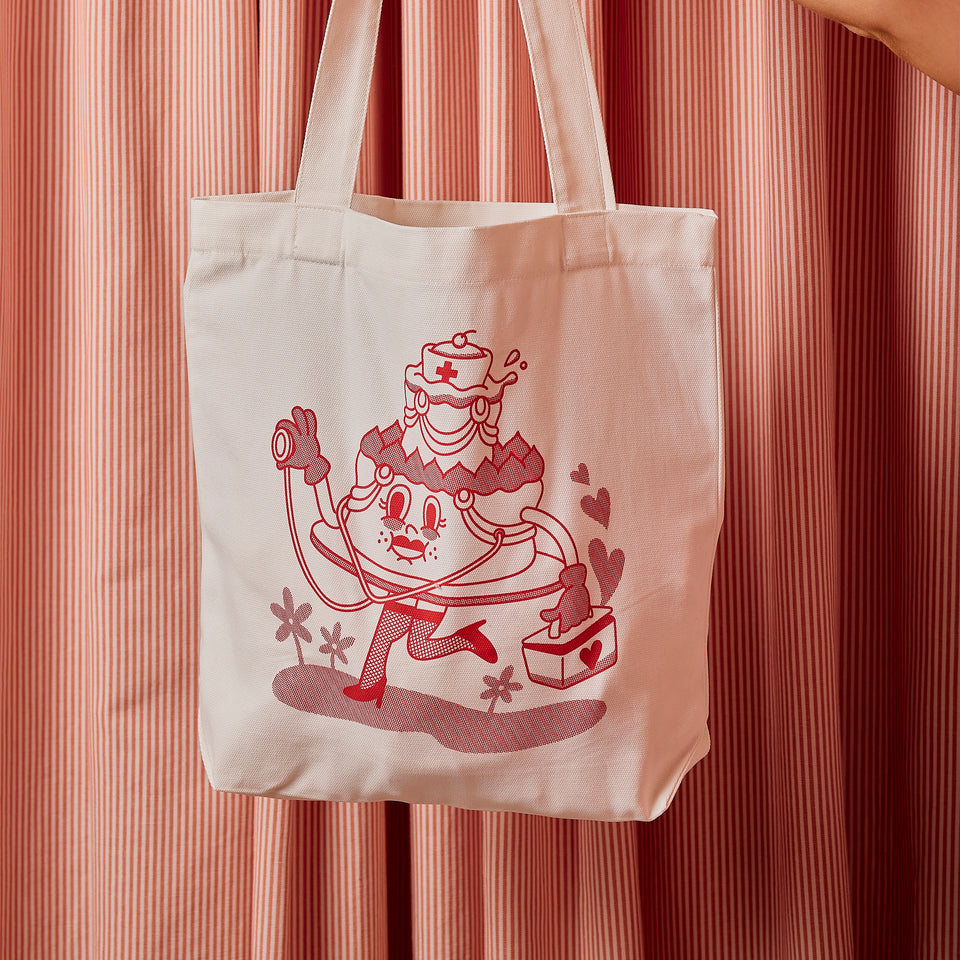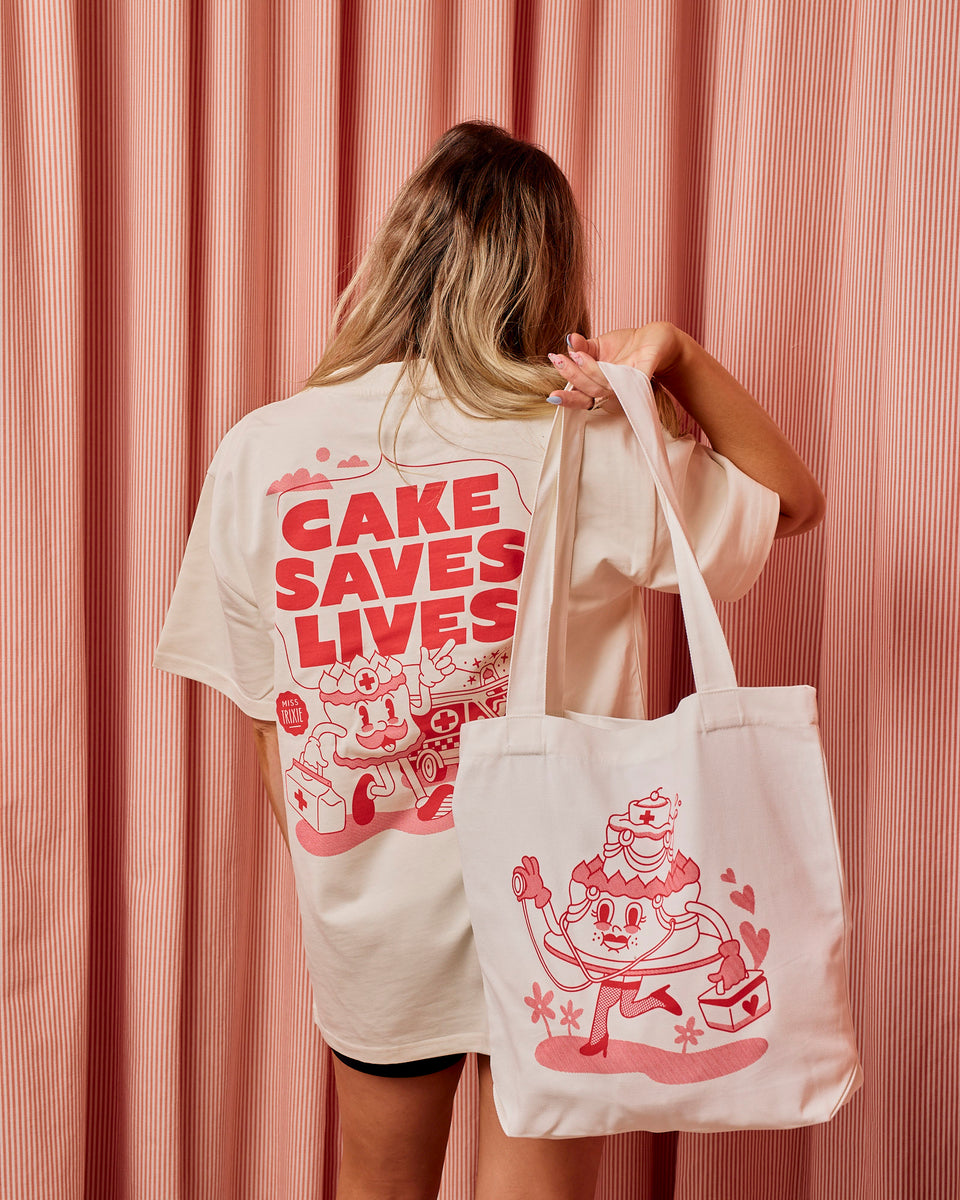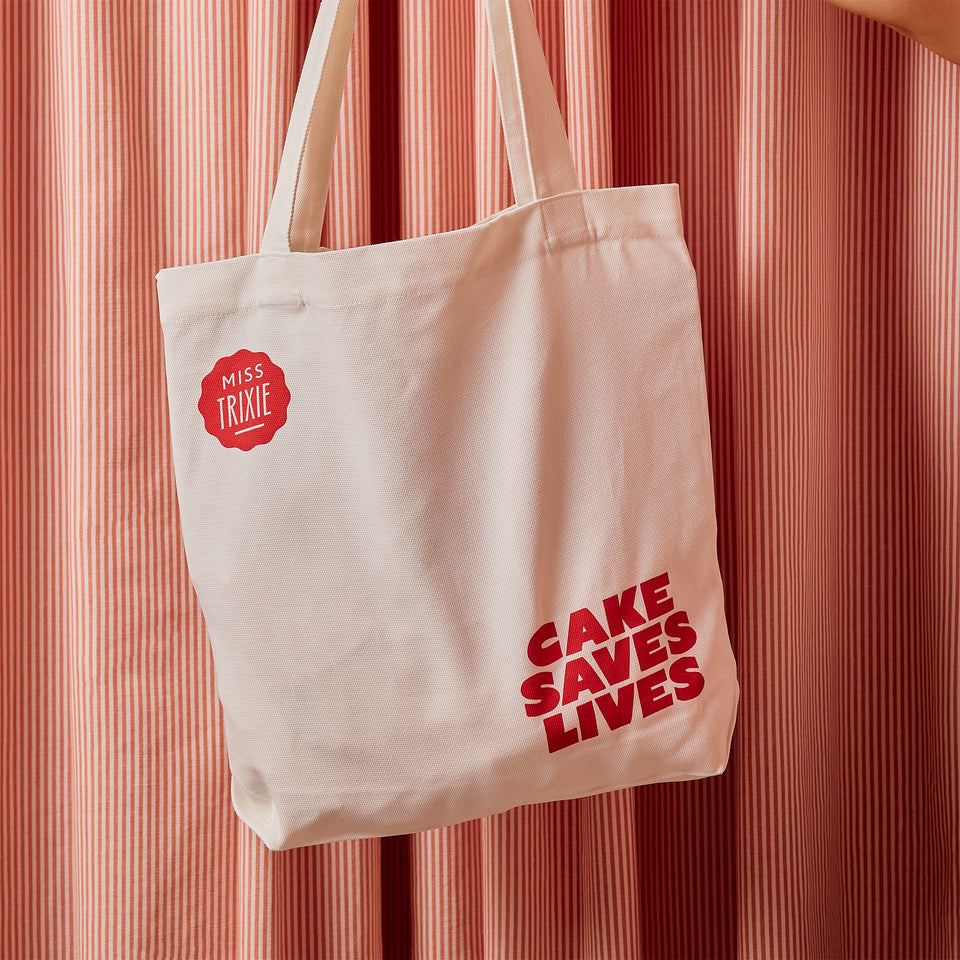 Cake Saves Lives Tote Bag
You always need a tote bag. Always. The groceries wish to be carried in one. Your gym gear wants to hide in it. Parents need them for nappies.
A tote bag is and will forever be a staple. You may as well make it a cakey but quite silly one to carry life's shit in. 

For legal reasons, we can't say that cake will literally save lives, but this design shouldn't be taken too seriously! It's a tote bag for cakes sake! 

The bag: Miss Trix loves a strong, heavy lifting bag much like her taste in Olympic weightlifters. The bag measures 42cm in width and is 49cm tall, which equates to about four bottles of wine for those visually inclined. The gusset (the what?) is 9.5cm. She's made from 100% cotton canvas. The bag is made in China, printed in Collingwood, Australia.  
Washing Instructions
The Design
Returns
Read the tag you silly goose! And don't let a red sock slip in! 
The 'cake saves lives' print was illustrated by the impeccable Matthew Wong. Matt is based in Melbourne, likes doodling and flat whites.
Should you need to return or exchange your merch, please email hello@misstrixiedrinkstea.com within 30 days of receiving your gear and we'll help you out! Return postage is at the buyers own cost. Note that our merchandise is incredibly limited so we cannot guarantee an exchange.